£3000 raised for Marie Curie at the Gerard McAlinden and Siobhan McCann Memorial Cup
18 Oct 2023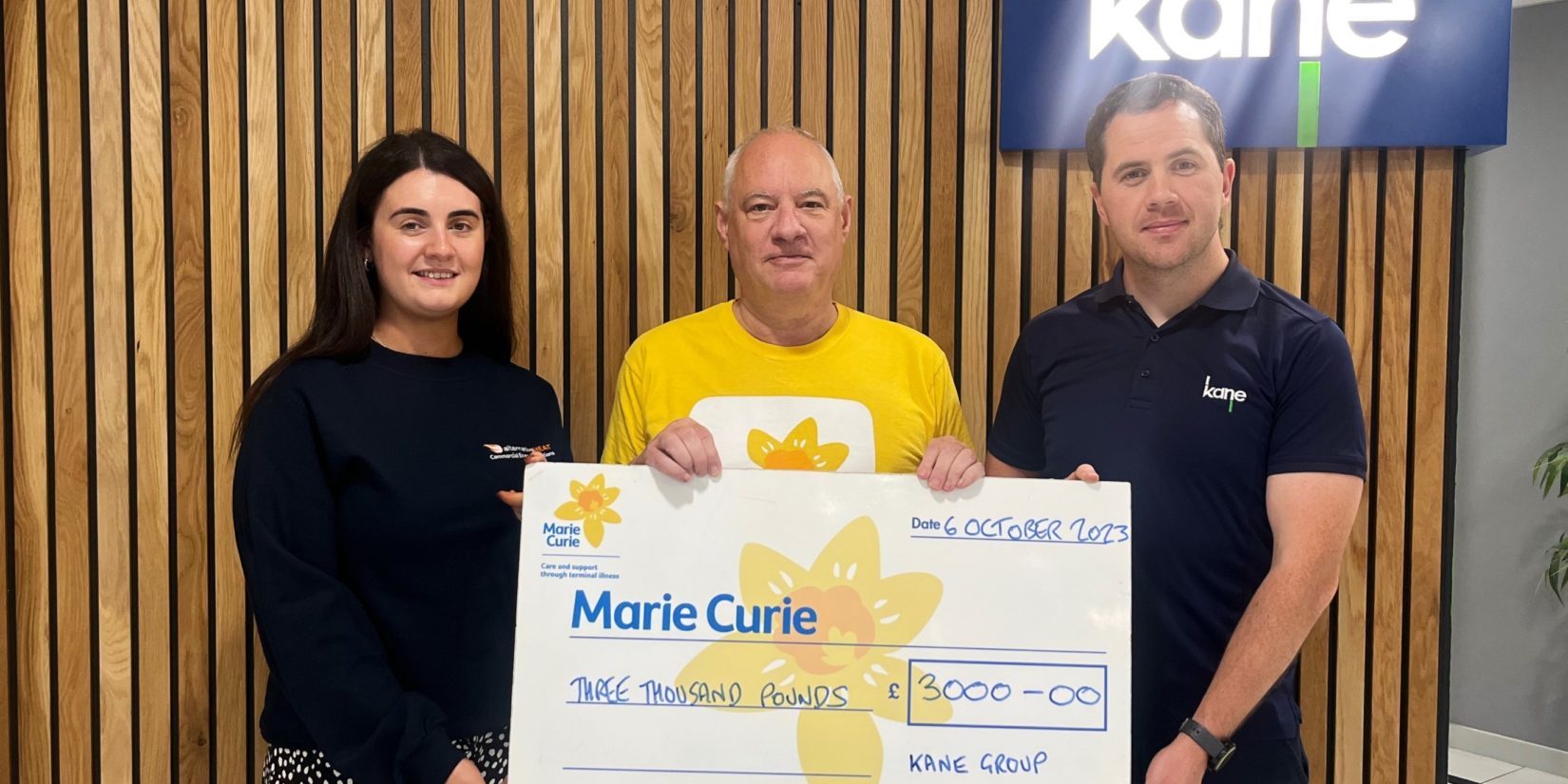 Kane are proud to have raised £3000 along with Alternative Heat at our annual Gerard McAlinden and Siobhan McCann Memorial Cup in aid of Marie Curie.

A great afternoon was had by all in memory of our late colleagues, Gerard and Siobhan at Banbridge Town Football Club on Friday 22nd September 2023. Despite the typical Northern Irish weather, Kane came away with a fantastic win on penalties. Congratulations to our goal scorers: Shea Domican, Caolán Morgan, Damian Grant and penalty takers: Damian Grant, Daniel O'Rourke, Ronan Davies, Niall Greene and Adrian Mee.

Thank you to everyone who made a generous donation to the Marie Curie in honour of our late colleagues and friends, Gerard and Siobhan.
Marie Curie is here for anyone with an illness they're likely to die from, and those close to them. Whatever the illness, wherever you are, we're with you to the end. We bring 75 years of experience and leading research to the care we give you at home, in our hospices and over the phone. And we push for a better end of life for all by campaigning and sharing research to change the system. Marie Curie is a charity working across the UK and we need your support to do our vital work.

Phil Kane

Community Fundraiser, Marie Curie UK