Why Kane
A fulfilling and rewarding career at Kane. Join Northern Ireland's leading M&E contractor and develop your career with a progressive and forward-thinking company.
We have a wide range of disciplines to choose from Operations, HR, Design, Finance, Procurement, Estimating, Commercial, Fabrication and Trade skills such as welding, plumbing and electrical.
Kane
Wellbeing Agenda
Enhancing Wellbeing within Kane is a fundamental step towards looking after our people and improving organisational performance.Read More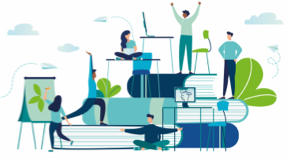 Sarah Fox

Trainee Health and Safety Officer

I began my journey with Kane in 2021 as a Health and Safety Administrator before going on Maternity Leave, returning in May 2022. Since returning from Maternity Leave, I have been supported by the Kane team and I have now taken on a new role of Trainee Health and Safety Officer. My progression within the company shows that Kane are committed to investing in their employee's personal development. I have since been put through Health and Safety training and I hope to take other courses as I continue to grow in my new role. Kane understand that there is a life outside of work and promote a good work life balance for all employees through the work of the Social and Wellbeing Committee's. Kane is a great place to work and I would recommend to anyone thinking of joining the business to go for it - you won't regret it!

Sam McDermott

Senior Mechanical Estimator

I have been with Kane for almost 5 years and have progressed to my current role of Senior Mechanical Estimator. In this role I review tender packs & cost out the mechanical work; along with a colleague from electrical estimating we submit a tender offer to the client. From early on in my time with Kane, I have been valued as a team member through being included in client meetings as well as having attended training courses to help develop my skills, knowledge, and confidence in my role.Kane is the best employer I have worked for; this is due to the effort by the directors to keep the family feel. The time and money invested into Employee Wellbeing doesn't go unnoticed, with benefits such as Healthshield, the Social and Wellbeing Committees and regular company events – not to forget the incredible in-house gym at Head Office.

Caoimhe Toner

Accounts Assistant

I began my career with Kane as a receptionist in 2014. Within my first year, I moved to the accounts team as an Accounts Administrator and progressed into my current role as Accounts Assistant. Kane have helped me to develop my career through internal training and are currently supporting me through my Level 5 Accounting Technician Diploma. A huge focus within the company is on their people, Kane prioritise employee wellbeing and continually strive to do their best for their staff. There are numerous committees within Kane that work hard to organise frequent events and activities to balance work, wellbeing, and socialising.Kane has a friendly team orientated environment- there is always someone to turn to for support when needed. It really is a great place to work!

Alicia Cunningham

Quantity Surveyor

I joined Kane in 2014 and over those years my career has developed greatly. Currently I am in my final year of a part time Quantity Surveying and Commercial Management degree at Ulster University, Kane have been extremely supportive throughout my degree giving me the flexibility to work full time alongside my studying. Within the company there is a strong focus on employees and Kane prioritise personal development alongside wellbeing. I have been given the opportunity to attend multiple training courses over my years at Kane and I am continually developing my skills in a wide range of areas. I have seen the company grow immensely from year to year and I enjoy being part of a great family business.

Michael Quinn

Mechanical Project Manager

I've been a part of Team Kane for 4 years now and worked across 4 projects in London. I started as Junior Mechanical Project Manager on Greenwich Phase 5 and progressed into Logistics Manager/Assistant Mechanical Project Manager roles. I now am working as a Mechanical Project Manager. Kane have consistently invested in my training and professional development and to date, I have completed SSST and fire marshall courses. During my 4 years at Kane I have been able to meet a lot of new people whilst working on site but also at Kane Social Committee and Wellbeing events. Frequently organised company events is not something I have experienced at previous companies.Kane, as a company, is great for morale, building friendships and relieving stress as a team whilst working in such a fast-paced industry. I believe meeting and bonding with new people on a personal level has made work more enjoyable.

Paul Carville

Procurement Manager

I have been with Kane for almost 10 years, starting early 2013. Since then, I have helped contribute to some great milestones within the company, including large projects being awarded and completed. I started my career as a Buyer with little knowledge of the industry then worked my way up to Procurement Manager through various in-house training sessions and supplier CPD courses. I have also been lucky enough to get flexibility to study for a recent qualification in Chartered Institute of Procurement and Supply, of which I recently achieved a Level 3 certification. Kane always put their people first and the level of care shown to employees is unmatched. No matter what type of management meeting I attend, the first thing that is discussed is Health and Safety across all locations and employee wellbeing.

Aaron Shaw

Junior Revit MEP Technician

I began my career with Kane in April 2022 as a Junior Revit Technician. In the short time I have been with Kane, the company has invested on my progression with in-house and external training courses such as: Excel, Teams, Dynamo, BIM for Beginners and First Aid - developing both my personal as well as professional skills. My role as a Junior MEP Revit Technician is to work along with the design team and develop the project to client demands through the digital collaboration and developing building services within the model. Kane's Social and Wellbeing events are not only for staff, but the family focus of the business is displayed through events such as SummerFest and family-orientated competitions. As well as this, Kane provide the team with a Healthshield membership and on-site gym facilities.

Lee Smyth

Stores Operative

During my 4 years as a Store Operative with Kane, I've learnt that Kane has excellent staff morale and team spirit. A wide range of in-house training programmes have helped me develop the skills and support needed toward achieving my personal career goals within the business. Opportunities to progress, learn and develop, both professionally and personally are hugely encouraged in Kane. Kane maintain that all employees have a strong work/life balance and offer plenty of fun activities and company perks through the Social and Wellbeing committees, helping to take time away from working pressures and assist with team bonding.