Kane awarded Most Innovative Contractor
19 Jun 2023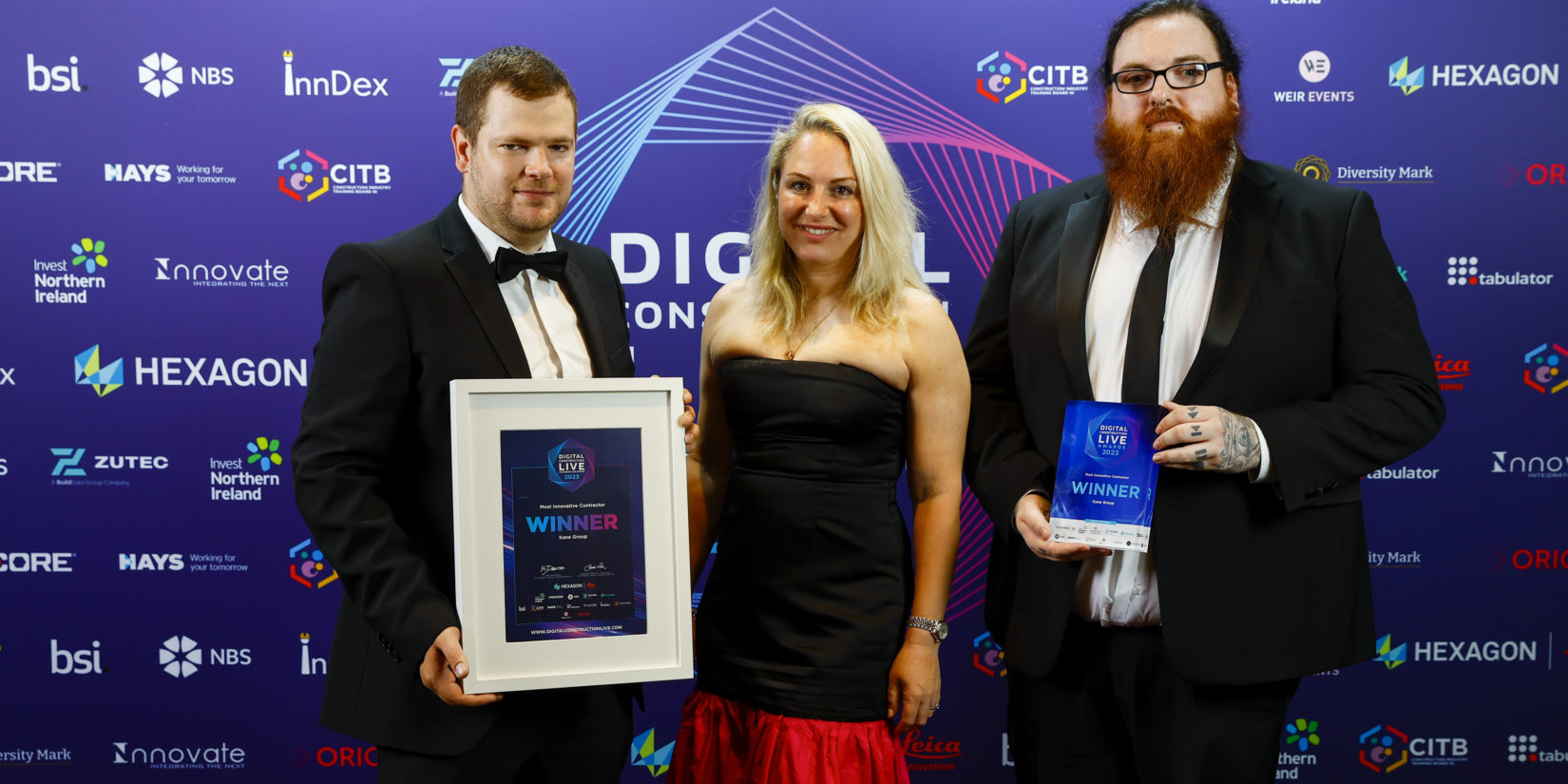 Kane Group are delighted to have won the Most Innovative Contractor award at the Digital Construction Live Awards in Belfast on Thursday 15thJune 2023. The Digital Construction Live Awards celebrate and recognise excellence across the Construction Industry.
It's a brilliant achievement to be continuously recognised for our specialist, innovative solutions that we consistently deliver for our clients - echoing our commitment to exceptional client relationships.
Congratulations to Team Kane on this fantastic win!