Kane delivers £24M M&E contract using prefabricated off-site construction methods at Southbank Place in London
15 Dec 2020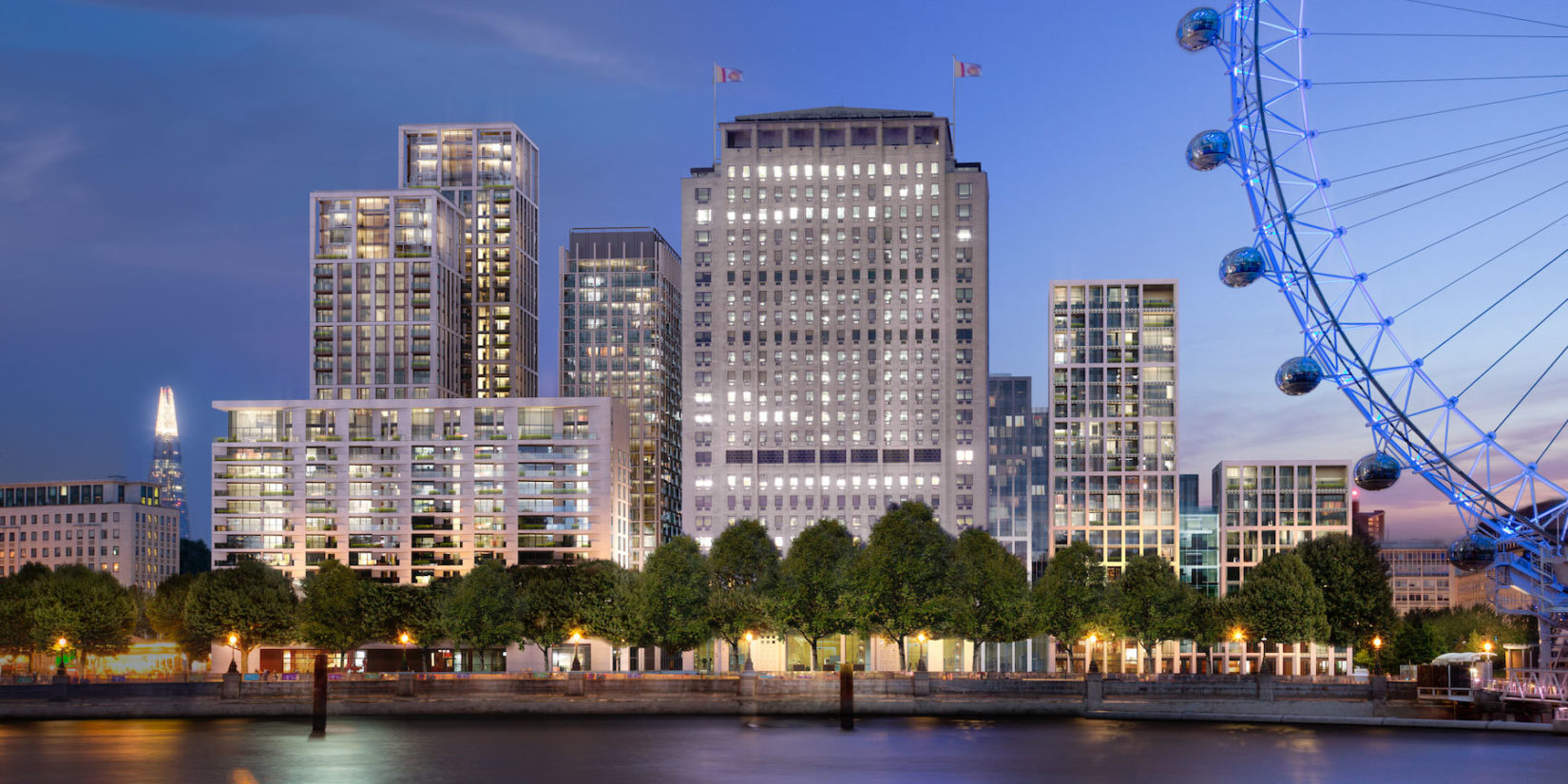 Kane have successfully delivered a £24 million M&E contract at high rise residential scheme, Southbank Place, in London on behalf of Canary Wharf Contractors who were contracted to Braeburn Estates. The largest project to date delivered by Kane, they used their in-house design and prefabrication capability in install off-site construction methods which saw huge efficiencies on site.
Kane's 30-month contract at Southbank Place consisted of 301 dwellings comprising 46 affordable housing apartments, 52 assisted living apartments and 203 luxury apartments. From the outset Kane collaborated with Canary Wharf Contractors to ensure an efficient design experience utilising their in-house BIM and REVIT modelling expertise.
At the forefront of off-site construction, Kane prefabricated 398 Utility Pods of 47 different varieties at their head office facility in Northern Ireland and delivered to site Just in Time for installation. The superior quality and user-friendly Utility Pods had huge efficiencies for the project team saving approximately 1 week of manual labour per apartment.
Kane also prefabricated the Low Temperature Hot Water (LTHW), Chilled Water (CHW), Boosted Cold Water (BCW) and Boosted Grey Water (BGW) Mechanical Risers along with Electrical Containment Risers to decrease the onsite resource allowing for a more efficient installation period. The prefabrication method has a powder coated paint, showcasing a factory finished installation. Kane offered speed of onsite services installation while reducing the project co-ordination across multiple trade and services.
The project works also consisted of Residential & Commercial Sprinklers, Wet and Dry Risers, Refuge shoot, Smoke Ventilation System, Grey Water Reclamation System, Lift Sump Pumps, Air Handling Units (AHU), Fan Coil Units (FCU's), Lighting Control and a Building Management System controlled user interface via a touch screen per apartment.
The project team carried out some night works during the project to ensure stringent programmes were achieved with shift work carried out, on a 24-hour basis, between the mechanical and electrical teams.
Collaboration with the whole project team was crucial including logistics given the extremely congested location. Kane utilised their Logistics Hub in Rainham to ensure materials were delivered to the project Just in Time.

Kane were delighted to work with our new Client, Canary Wharf Contractors, to deliver the M&E contract at Southbank Place. Utilising our in-house design and prefabrication expertise showcases our ability to successfully deliver projects in the high-rise residential market using off-site construction methods.

Cathal McMullan

Managing Director