Kane donates 5,000 to Air Ambulance NI
28 Sep 2022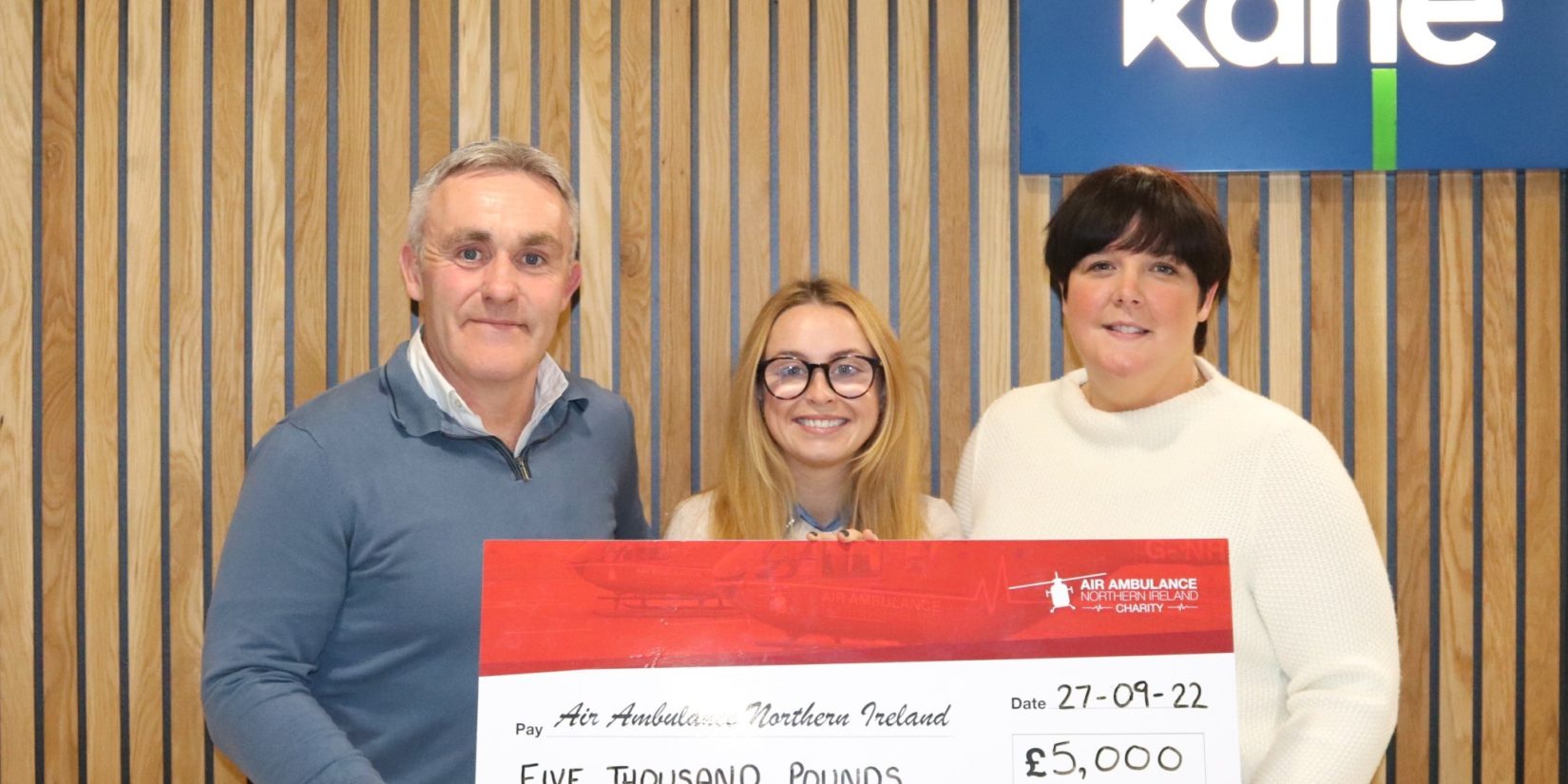 Kane Group are delighted to be able to support Air Ambulance NI with a donation of £5,000 in recognition of their incredible, lifesaving work.
Air Ambulance NI works alongside the Northern Ireland Ambulance Service (NIAS) and is regularly called to the scene of serious medical emergencies across Northern Ireland, giving patients critical care at the scene of the accident and on route to hospital.
The Air Ambulance can get anywhere in Northern Ireland in approximately twenty-five to thirty minutes, if a patient reaches hospital within 60 minutes after their injury, their chances of survival are dramatically increased. Each day, the Air Ambulance, costs in the region of £5,500 to keep the Air Ambulance service operational, relying entirely on support from the public and local businesses.
A very sincere thank you to Kane Group for yet another wonderful donation of £5,000 to Air Ambulance Northern Ireland. Your continued support to the one and only Helicopter Emergency Medical Service in Northern Ireland is an extremely welcomed contribution. This generous donation will cover the cost of almost one full day of services, which will provide urgent, pre-hospital care to potentially a further two people who are critically ill or injured. We are truly amazed and grateful for your vital support as without it, the team simply couldn't fly!

Amy Henshaw, Regional Fundraising Coordinator, Air Ambulance NI