Kane host a Careers Day for Local Students
20 Dec 2022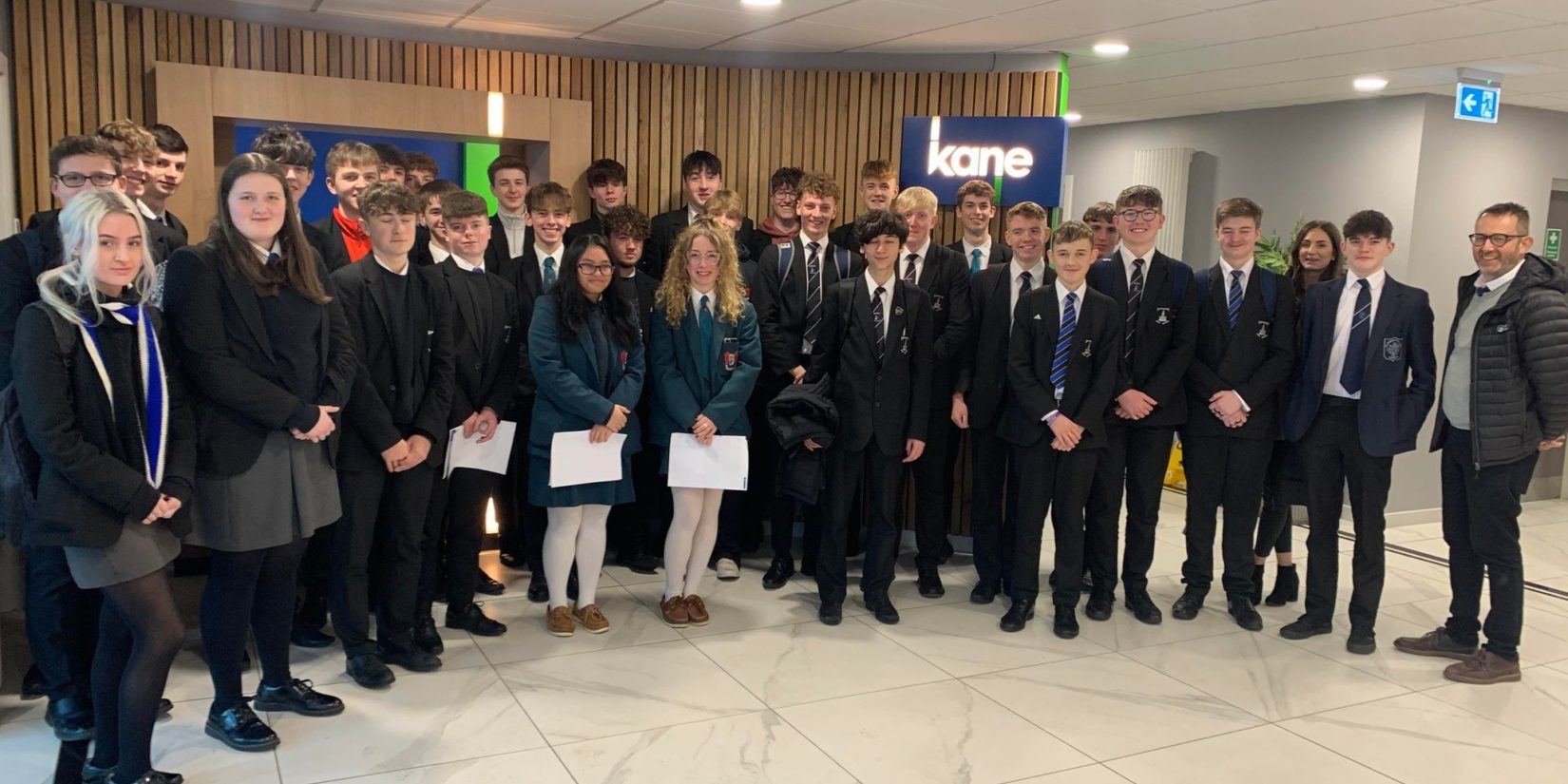 Kane Group hosted a careers day for local students at our Head Office on Monday 19thDecember, showcasing our in-house capabilities and encouraging local talent into the construction sector.
Kirsty Heaney, our In-House Recruitment Specialist, hosted the careers day which was tailored to local school children from Banbridge Academy, Banbridge High School and St Patrick's College, Banbridge who are interested in a future career with Kane. The students were treated to a tour of our state-of-the-art facilities as well as a chance to try out our VR Design equipment and enjoyed a pizza lunch.
Kane work closely with local schools and colleges to offer flexible work placements in many of our departments to give students an insight to the world of work and life at Kane. We also offer apprenticeships across all our regions, offering fantastic on-the-job learning opportunities.