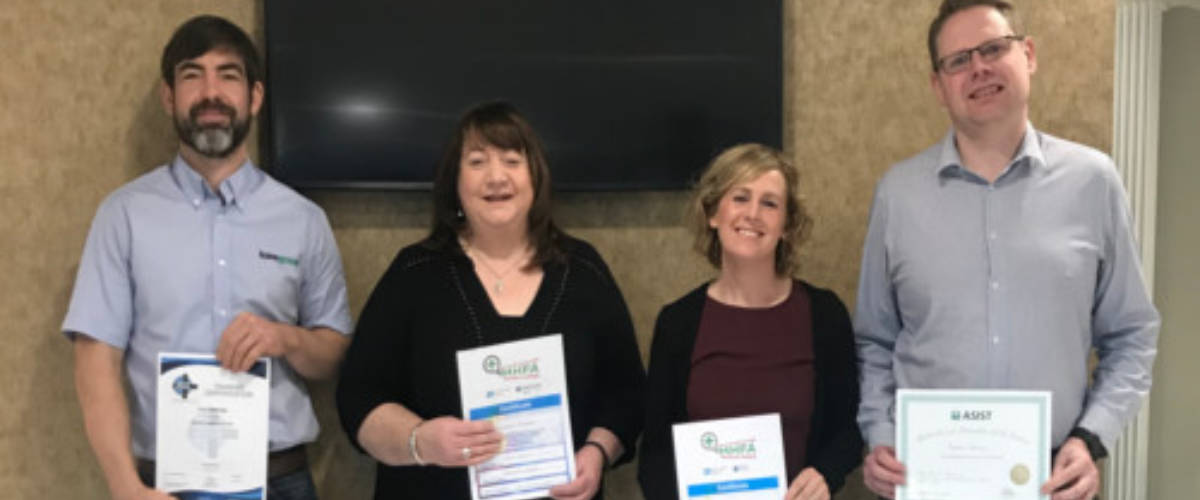 Two more Kane employees have taken part in mental health training.
Kane now has 4 trained mental health first aiders: Colm, Fidelma, Aine and Stephen.
MHFA is the help provided to a person who is developing a mental health problem or who is currently in a mental health crisis. MHFA training involves teaching participants how to deal with crisis situations, recognise signs, self-help strategies and more.
In the training our employees learned how to recognise the symptoms of mental health problems such as depression, anxiety and psychosis, how to provide help and guide a person towards appropriate professional help.