St Mary's Primary School Donation
26 Feb 2020
Kane are delighted to donate old stationery to local Primary School.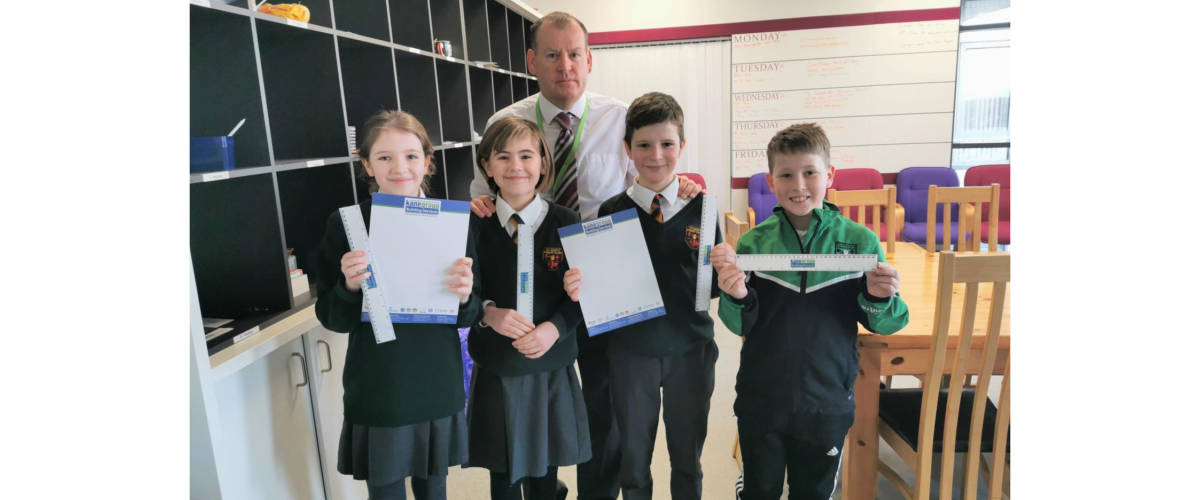 Kane had the pleasure of visiting St, Mary's Primary School, Banbridge - to meet with Principal Mr O'Hagan and his pupils, who will all benefit from the stationery which displayed our old branding.
Our donation included rulers, paper for arts & crafts and coasters, which the kids will paint over and decorate as gifts for Mother's Day!